Home
» News
2017 Yangling International Food Safety and Health Forum Held
Author: Yang Yuanyuan & Zhi Yongping   Date:2017-11-13 Read:
On November 6th, with the theme of "Food Safety: Nutrition, Health and Responsibility", the Third Yangling International Food Safety and Health Forum was held in Northwest A&F University. Thirty-four experts at home and abroad delivered keynote speeches successively.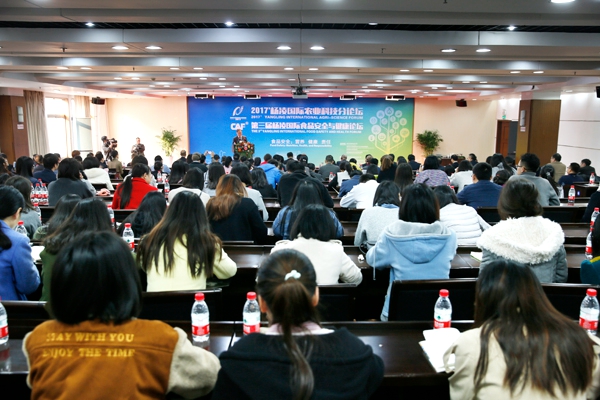 The Third Yangling International Food Safety and Health Forum Held in NWAFU
Among them, Prof.LU, Chensheng from Harvard University, USA, reported "Is Eating Organic Foods Healthier? A New Research Platform Could End this Endless Debate", Prof.SCHNEPF, Marilynn from University of Nebraska-Lincoln, USA, reported "Food Science and Nutrition—Development of Functional Foods", Prof.James G.Lyng from University College Dublin, Ireland, reported the "Power ultrasound in food processing", and Professor Zhang Min from Jiangnan University reported the "Understanding on food drying: Safety/quality, efficiency, and energy consumption". The participating experts and scholars discussed the hot issues in the field of food safety and health at home and abroad, carried out in-depth analysis of international food safety, food nutrition and health, food supervision responsibilities, the structural reform of the food supply side and other issues, and discussed the challenges and opportunities in the development of modern food industry.
Translated by: Ruan Shuling
Proofread by: Zhang Xiaorong