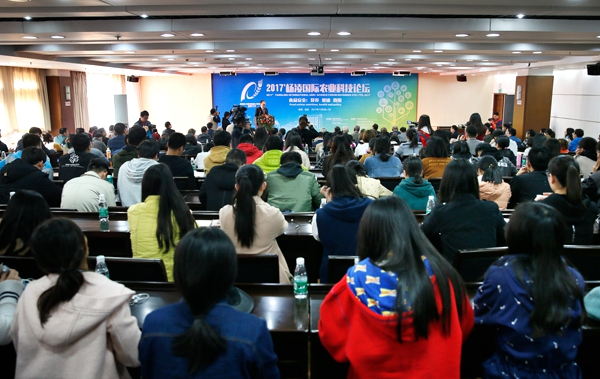 On November 5th, the 2017 Yangling International Agri-Science Forum grandly opened in Northwest A&F University. Nearly 100 representatives from 9 countries including China, the United States and Canada attended the forum.
The forum is co-hosted by the State Administration of Foreign Experts Affairs and Shaanxi Provincial People's Government, jointly organized by Shaanxi Provincial Foreign Experts Bureau, Ministry of Science and Technology China Rural Technology Development Center, Yangling Demonstration Zone Administrative Committee, University of Nebraska Lincoln and Northwest A&F University. With a theme of "Food Safety: Nutrition, Health and Policy", the three-day forum has two topics of food nutrition and health and food processing technologies. The participating experts will focus on topics to discuss key scientific issues on international food safety, food nutrition and health, and food processing technologies. On the day of the opening ceremony, Zhang Hui, General Counsel of the Rural Center of the Ministry of Science and Technology, Prof. Wang Shaojin from NWAFU, Dr. Robert Atwill from UC Davis, Dr. LEI Xingen from Cornell University, Professor Jeyamkondan Subbiah from University of Nebraska Lincoln, Professor TANG Juming from Washington State University and Professor Hosahalli Ramaswamy from McGill University made speeches respectively.
Since its inception, a total of more than 1,000 Chinese and foreign experts have participated in the Yangling International Agri-Science Forum. The topics of discussion include circular agriculture, arid area agriculture, modern agriculture, bioenergy, natural products and low-carbon agriculture. The forum has become important platforms for Chinese and global agricultural scientists to focus on the hot issues and cutting-edge issues in the field of agriculture in the world and carry out policy discussions, academic exchanges, collision of ideas, negotiation and cooperation, as well as one of the most influential international agri-science and technology cooperation and exchange brands in the country, enhancing China's international influence of agricultural science and education and providing broad space for further progress in agricultural science and technology.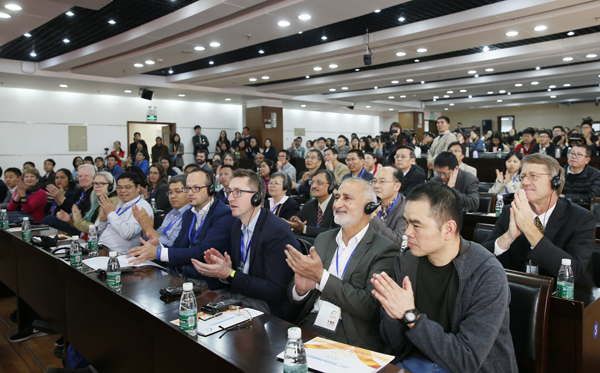 Nearly 100 Chinese and global representatives attended the forum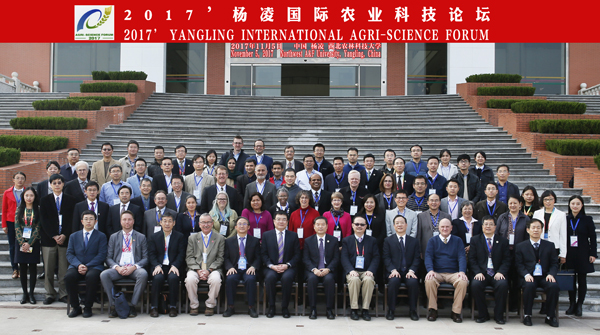 Group photo
Translated by: Ruan Shuling
Proofread by: Zhang Xiaorong