Recently, CPC Shaanxi Provincial Committee of higher education announced the results of 2017 "Outstanding Young Talents Support Program in Colleges and Universities of Shaanxi Province". Four NWAFUers, including Hou Ximiao, Zhuo La, Zhang Chao, and Cao Yangchun were on the list, who would receive 50,000 yuan living subsidy from the province.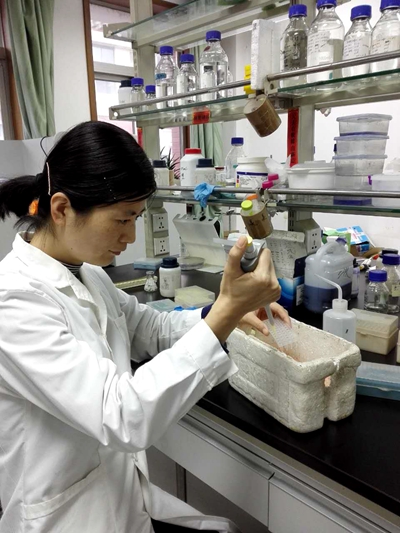 Hou Ximiao, born in 1982, Huxian County Shaanxi Province, Beijing Normal University graduate, received Ph.D. from Institute of Physics Chinese Academy of Sciences, postdoctoral fellow of University of Michigan School of Pharmacy. First apply single-molecule fluorescence resonance energy transfer technology in helicase, polymerase and telomerase and other biological macromolecules researches domestically, establish a set of effective research methods to study protein and nucleic acid interaction mechanism system, focus on the formation mechanism and biological functions of G-quadruplex DNA(G4 DNA) and conduct a systematic and in-depth exploration, significantly promote G4 DNA targeting anticancer drug design, and publish the relevant results in the Journal of American Chemical Society, Nucleic Acids Research and other international top journals.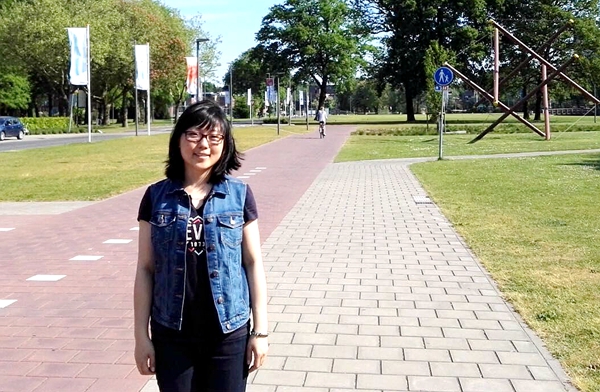 Zhuo La, born in 1988, Inner Mongolia. Received PhD from University of Twente, the Netherlands in April 2016. Work for the Institute of Soil and Water Conservation of Northwest A&F University since October 2016. Main research field is management of agricultural water resources based on water footprint theory. Successively published five SCI papers as the first author and corresponding author, one book and two scientific report in Water Resources (IF=6.942), Hydrology and Earth System Sciences (IF=4.437), Environment International (IF=7.088) and other international authoritative journals in the field of water resources and environment.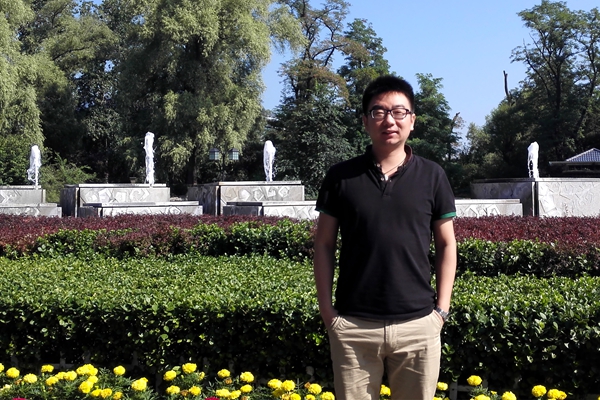 Zhang Chao, born in 1985, Baoji,Shaanxi Province. Southwest Forestry University bachelor's and master's degree, Chinese Academy of Sciences Ph.D. Has been engaged in the research on vegetation restoration and soil microorganisms and their environmental effects, mainly focuses on the frontier and hot issues of ecology and soil science research, has accumulated rich research experience and scientific research in many aspects including the evolution process of vegetation and microbial communities and coordination mechanisms, masters the research and development trends in this field at home and abroad, has published twenty-three papers as the first author or corresponding author, including twelve SCI papers.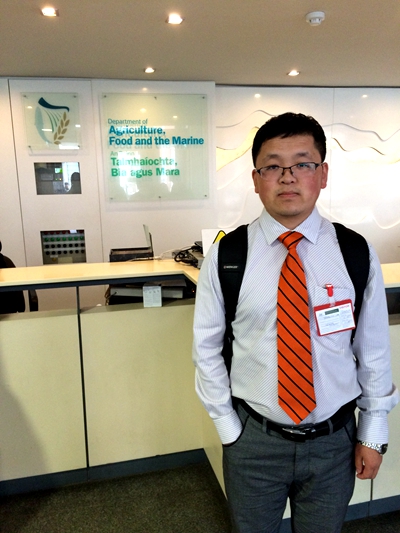 Cao Yangchun, born in 1984, Dingbian County Shaanxi Province. Undergraduate study at Shandong University from 2003 to 2007, PhD study at China Agricultural University from 2007 to 2012, has been invited by Harvard Medical School as visiting scholar (2018.07-2019.07). With nutrition regulation on the efficient use of energy in ruminants (dairy cows, dairy goats and yaks) as the main scientific questions, he has established a carbohydrate balance index system in recent years, obtained probiotics and enzymes that significantly improve roughage utilization efficiency (gained bacteria preservation number and has applied for national invention patent), revealed the rumen and intestinal energy metabolism regulation mechanism and technology, and was highly praised by domestic and foreign counterparts.
Translated by: Ruan Shuling
Proofread by: Zhang Xiaorong