Home
» News
NWAFU President Wu Pute Inspected the Y2018 New Student Reception Work Author: Zhi Yongping
Author: Zhi Yongping  Date:2018-08-26 Read: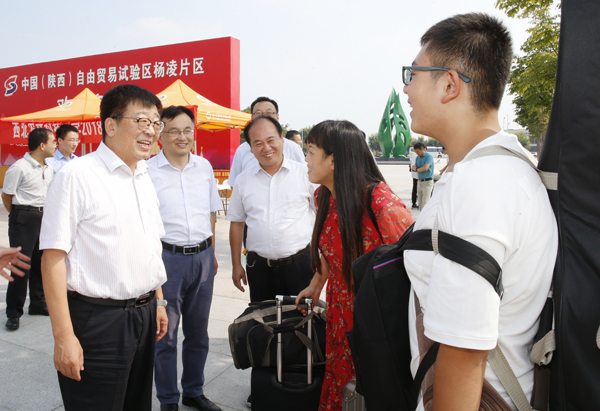 Mr. Wu Pute, Mr. Lv Weidong, Mr. Chen Yulin and Mr. Zheng Yingning Welcome the New Students at the Yanglingnan Railway Station
On August 25th, the day of Year 2018 NWAFU students' joining into NWAFU family, accompanied by university deputy secretary of the Party Committee, Lu Weidong and vice president Chen Yulin and Zheng Yining, university president Wu Pute came to the recpetion site to inspect the work .
Their first stop was the Yanglingnan station where Mr. Wu said hello to the students volunteers in charge of reception work and extended warm welcome to the freshmen and their parents who just arrived. Their next stop was the reception site on North Campus where they checked the reception work of each college (department), finance department, network center,and Green Channel window,
From time to time, Wu Pute talked with the new students on the spot and welcomed them to the NWAFU and hoped that they would adapt to the new environment soon. Mr. Wu Pute expressed his satisfaction with the full preparation, courteous service and ordered work of this year. We hope that everyone participating the reception work will welcome every new student with full enthusiasm and consideration, and have them feel the warmth of this big family.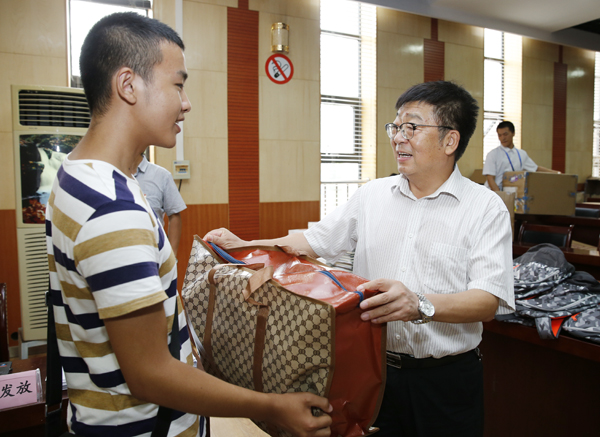 At the Green Channel window, Mr. Wu Pute was handing out the living goods to a new student.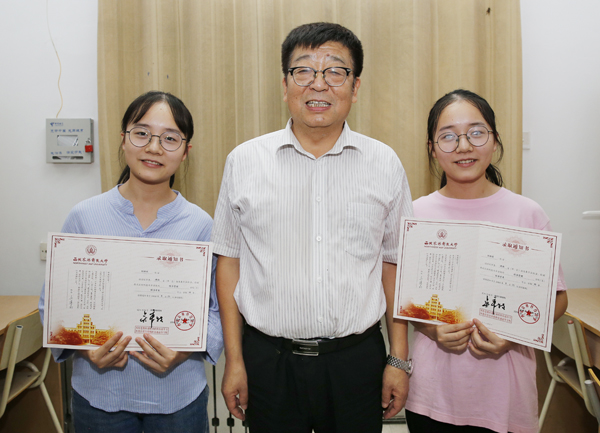 Mr. Wu Pute with new students ---Liu Yaxin and Liu Yali --- twin sisters from Hunan Province
Translated by : Zhao Rui
Proofread by: Yan Xianhui