On October 28-29, sponsored by the Animal Production Teaching Committee of the Ministry of Education, the 2nd National College Students Animal Science Professional Skills Competition was held in NWAFU. More than 600 teachers and students from 66 colleges and universities of 28 provinces and autonomous regions participated in the competition.
On morning of the 28th, the opening ceremony was held at Student Activity Center. Vice President Luo Jun addressed at the opening ceremony, Professor Jiang Siweng from Huazhong Agricultural University, Secretary General of the Animal Production Teaching Committee of the Ministry of Education, the chief judge, announced the competition rules, student representative Liu Mengyao, from Nanjing Agricultural University, made a speech on behalf of all the participating universities and colleges. Chen Yuchun, director of the Teaching and Development Center and Teaching Affairs Office of NWAFU, presided over the opening ceremony.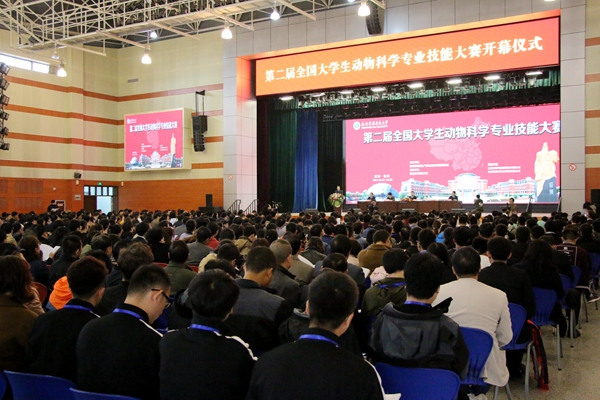 The Opening Ceremony
The contest covers four aspects: ecological livestock farm design and planning, rapid identification and adulteration detection of feed ingredients, chicken semen collection, quality testing,artificial insemination,pig shape score and live backfat thickness measurement. All the participating teams observed carefully, cooperated closely and operated standardly, showing good psychological quality and practical ability.
10 teams, including Northwest A&F University, Yangzhou University, Huazhong Agricultural University, Longyan College, Nanjing Agricultural University, Northwest University for Nationalities, Henan University of Science and Technology, Fujian Agriculture and Forestry University, Sichuan Agricultural University and Guangdong Ocean University, won Group Special Prize, 20 teams won the first prize and 35 the second prize.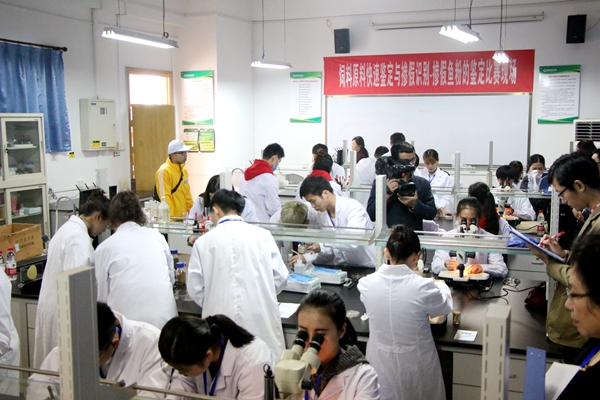 Rapid Identification and Adulteration Detection of Feed Ingredients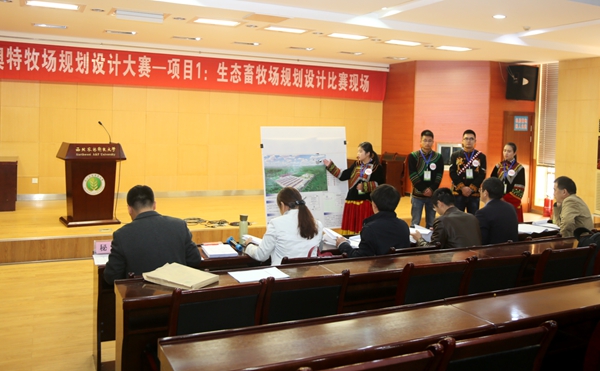 Ecological Livestock Farm Design and Planning

Chicken Semen Collection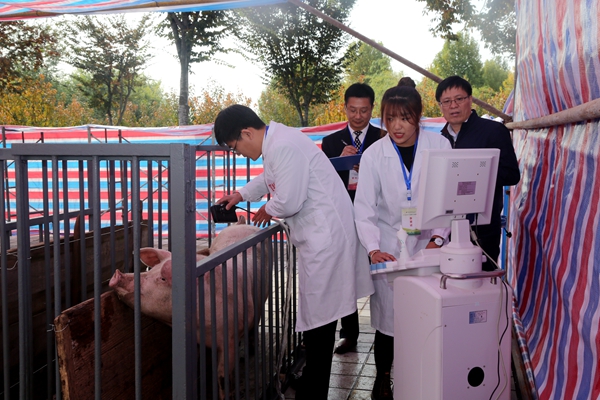 Pig shape score and Live Backfat Thickness measurement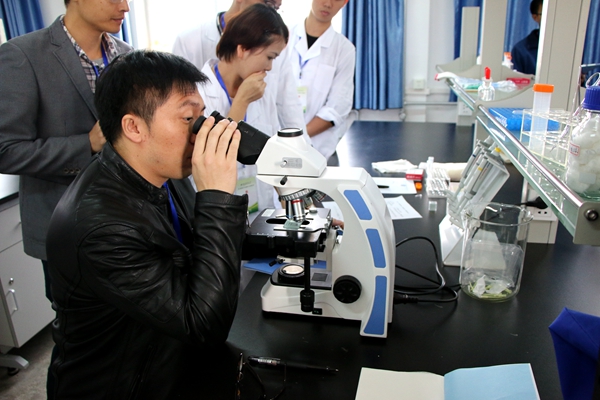 Check Chicken Semen Quality test result
Translated by Luo Meiqi
Proofread by Zhang Xiaorong