Home
» News
NWAFU's Fifth National Culture and Art Festival Held
Author: Huang Xuan ZhouTianhong  Date:2019-04-29 Read:
On April 27th, the Fifth National Culture and Art Festival was successfully held in North Xiushan Activity Center.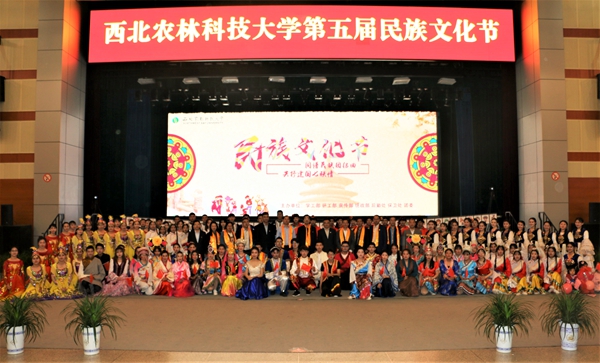 Group Photo at Opening Ceremony
This national culture and art festival is sponsored by the Student Affairs Department, the Graduate Affairs Department, the Propaganda Department, the United Front Work Department, the Logistics Division, the Security Office, and the Youth League Committee. Taking the celebration of the 70th anniversary of the founding of People's Republic of China as an opportunity, with the theme of "Composing the Song of national unity together and expressing feelings for the 70-year of founding",the Festival gathered 42 ethnic minority students in NWAFU and set up 11 ethnic exhibitions including the Han, Mongolian and Uygur,as well as various game experience zones. The National Culture and Art Festival further promoted the exchanges and blending among the students of all ethnic groups, and created a united and healthy campus culture atmosphere, so that everyone can experience the styles of different ethnic groups while learning.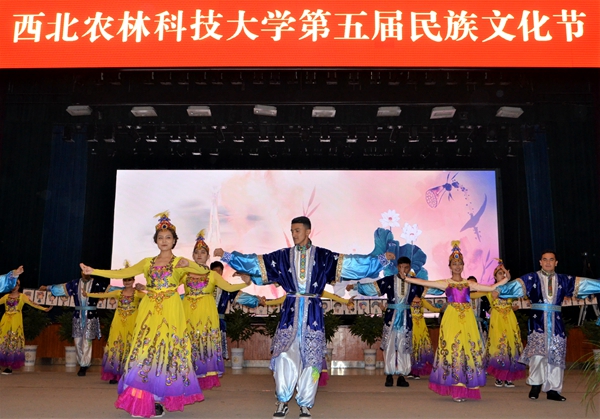 Uygur dance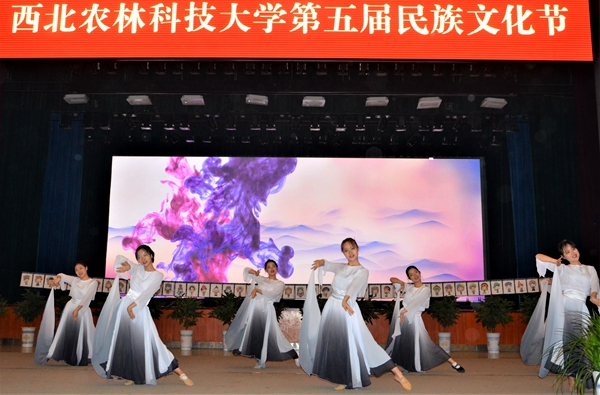 Han dance

University leaders communicate with ethnic-minority students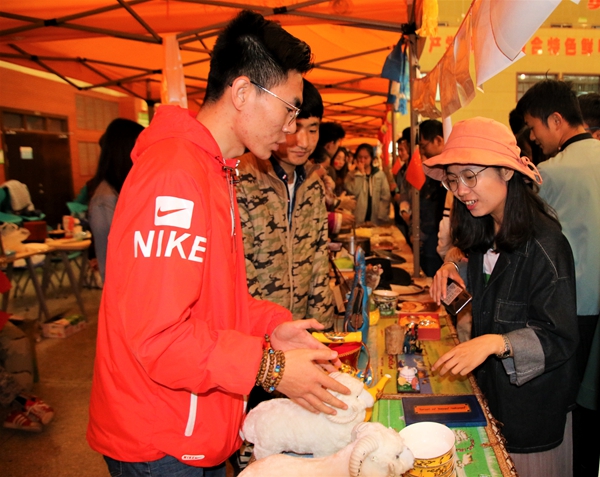 National Culture and Art Festival
Translated by: Ruan Shuling
Proofread by: Zhang Xiaorong