Home
» News
NWAFU Kindergarten Carried out Art Show to Celebrate Children's Day
Author: Yang Yong  Date:2019-06-01 Read:
  On the morning of May 31st, the Art Show to celebrate June 1st on the theme of "Dancing in the New Era, Happy Carnival" was held at the Xiushan Activity Center of the South Campus.Nearly 2000 people including all children, teachers and parents watched the performance.
  The Art Show include two chapters: the joyful celebration of June 1st and the flying dance of the new era. A total of 12 self-directed programs were presented, including dance, chorus, basketball gymnastics, sitcom performances, cheerleading and other forms, with the theme of gratitude, growth, dreams and other topics. Different from previous years, with the promotion and implementation of the curriculum of community activities in NWAFU kindergarten, the club covers all the children in the kindergarten while establishing a perfect curriculum system. Therefore, the children participating in the club activities participated in the performance.
  "Dancing in the New Era • Happy Carnival"Art Show to celebrate June 1st is a concentrated presentation and demonstration of the quality education of NWAFU kindergarten. It is also a vivid practice for the kindergarten to carry out the third three-year plan of action for pre-school education and improve the quality of pre-school education.The event provides a stage for children to show themselves and accumulate their stage experience,laying the foundation for a bigger stage.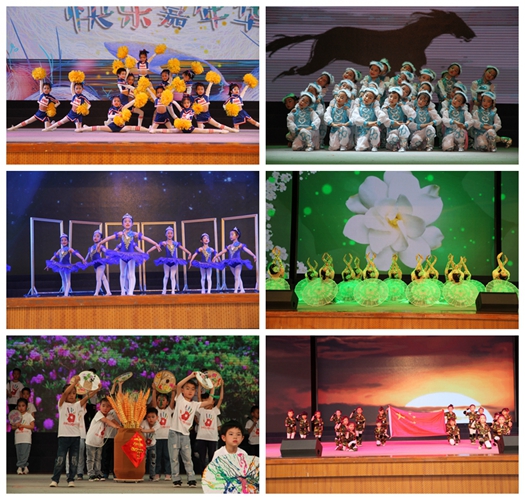 Translated by: Ruan Shuling
  Proofread by: Zhang Xiaorong