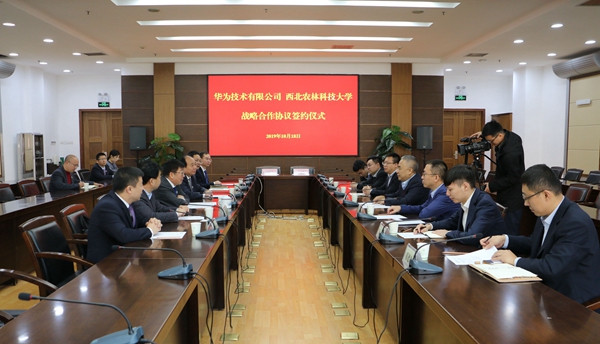 On October 18th, Huawei Technologies Co., Ltd. signed a strategic cooperation agreement with NWAFU. The two sides will carry out comprehensive cooperation in innovative talent training, smart campus construction and smart rural construction. Fu Yan, general manager of Huawei's Shaanxi government and enterprise business, and Chen Yulin, vice president of NWAFU,signed the contract. Lei Zhankui, vice president of Huawei China, and Wu pute, president of NWAFU, are confident in the broad prospect of cooperation between the two sides.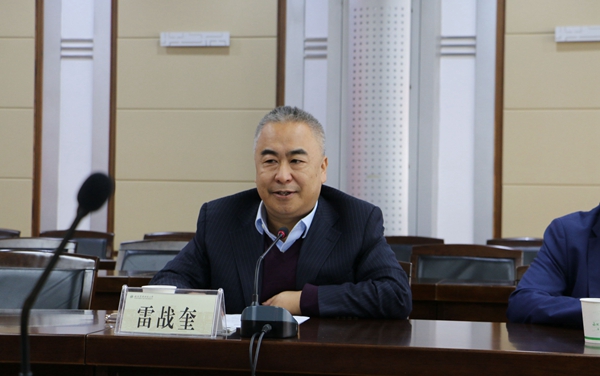 Lei Zhankui delivered a speech
  Lei Zhankui said that Northwest A&F University, as a national key university, has made important contributions to solving the problem of Chinese people's eating and national food security, and promoting the modernization of agriculture and rural areas. Huawei is committed to the improvement of its core competitiveness with a strong sense of crisis, and is committed to using technology innovation to drive future development with a strong sense of responsibility. China is a big agricultural country. The future development of agriculture depends on smart agriculture to replace traditional agriculture. Huawei and NWAFU have their own advantages and a common vision. They can make great achievements by combining their strengths.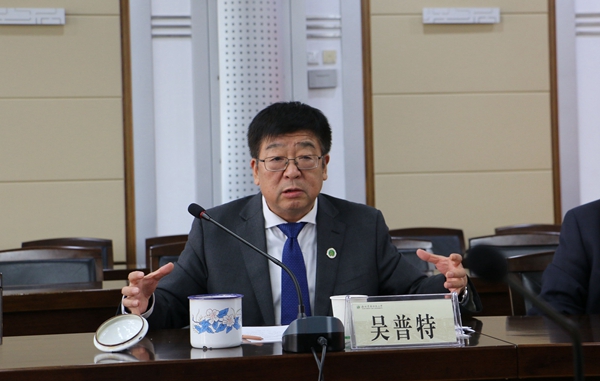 Wu Pute delivered a speech
    Wu Pute emphasized that in the era of big data and Internet of Things, the future development of agriculture will present five major characteristics: the first is the integration of primary, secondary and tertiary industries, the second is the diversification of the model, the third is green development, the fourth is intelligence, and the fifth is internationalization. In the process of development and growth, Huawei has always been prepared for a rainy day and is willing to devote itself to research and development, firmly grasp the core technology, and this kind of responsibility is worth learning. Based on the broad prospects of future agricultural development, the university will join hands with Huawei to strengthen school-enterprise cooperation, work together in talent cultivation, smart campus and rural revitalization, conscientiously implement the spirit of the general secretary's reply, seize the good opportunity of new agricultural construction and promote the university's strength and the level of running a school to a new level.

Fu Yan and Chen Yulin signed the contract
  On the basis of a large amount of work in the early stage, Huawei and NWAFU, based on the principle of "sincere cooperation, mutual benefit, coordinated development", have reached a strategic cooperation agreement through full consultation on three aspects, namely, building a "fertile ground plan" for innovative talent training, building a smart campus, and building a smart village. Specifically, it will jointly establish the ICT college, jointly build innovative courses, conduct innovative research and practical training, set up student aid funds, construct a university-level digital competency platform, a big data integration and sharing service platform, a public education resource service platform, and carry out research on smart rural construction, create an intelligent online training platform and create a model demonstration of smart village construction.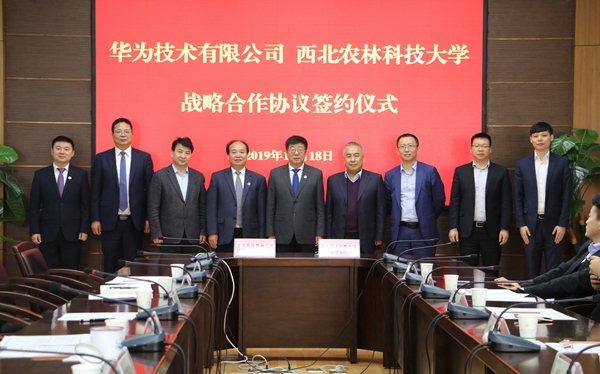 Lei Zhankui, Wu Pute and some representatives witnessed the signing of the contract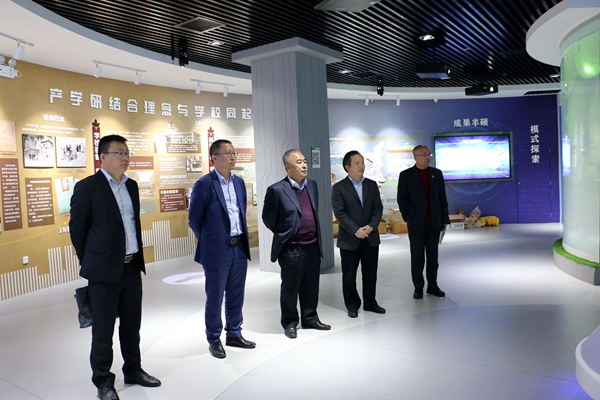 Lei Zhankui and group members visited the promotion exhibition room
Translated by: Ruan Shuling
Proofread by: Zhang Xiaorong